Maple Valley Car Accident Attorney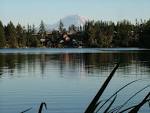 The City of
Maple Valley
incorporated August 31, 1997. The City is 5.8 square miles, located east of Kent and Covington, and north of Black Diamond. Maple Valley is located about 30 minutes east of Seattle and Tacoma, equidistant from the water of Puget Sound and the landscapes of the Cascade Mountains. Maple Valley offers an extraordinary location to enjoy all that our region has to offer.
In Washington State as well as all over the country, car accidents and crashes can happen in an instant and affect thousands of people in Maple Valley every year. With daily commuters heading towards
Tacoma
and
Seattle
, there is a lot of traffic that moves in and out of Maple Valley. Car accidents unfortunately can affect innocent drivers that have done nothing wrong. In many cases, the consequences of these accidents can last for years. Beyond the trauma of the initial event, automobile accidents can be extremely stressful, painful, overwhelming, and financially difficult.
If you have found yourself in this situation, let Maple Valley Car Accident Attorney Andrew Kim help you restore your life and bring security back to your finances. With over 18 years of experience in dealing with personal injury auto accident cases in Maple Valley, Bellevue, Tacoma and Seattle we have the know-how to navigate you through these difficult and stressful times.
If you live in Maple Valley we can help with the following types of cases: car, motorcycle, bicycle accidents, pedestrian accidents, truck and bus accidents, wrongful death, child injuries, brain injuries and any other motor vehicle accidents. Call Andrew Kim Law Firm at 253-682-2000 or 1-800-636-3676 to talk to Maple Valley Car Accident Attorney directly